Tuesday, 24 January 2012
Written by María Salomé Campanioni
Tuesday, 24 January 2012 08:25
Journalist and documentary producer for the Cuban radio Julio Alberto Batista Delgado was awarded on January 21st the "José Martí" 2012 Prize by the Cultural Society, in recognition of his lifetime work, as well as his determined effort to promote the thoughts and work of Jose Marti, our National Hero and Apostle.
The National Board of the Cultural Society, whose eminent chair is Dr. Armando Hart Dávalos -National Education Award Winner 2011, presented the recognition to the journalist for his work carried out as a communicator, and for revealing in his work outstanding aspects related to Jose Martí, as well as promoting Martí's thoughts and his dialectical relationship between man, ethics, and nature.
Read more
Written by María Salomé Campanioni
Monday, 23 January 2012 14:57
When I write about Martí, I'm working with the purest feeling, he is one of the most worthy men that has been, not only for our country but for America," said the renowned journalist from Villa Clara, Luis Orlando Pantoja, who will receive the "Patria" Award 2012 presented by the José Martí Cultural Society.
This is the first time a Villa Clara journalist has received this award, which takes into account the work done by journalists, media professionals and filmmakers from around the country, which reflect relevant aspects of the life and work of the Apostle, and the social projection of the ethical values ​​of his thinking.
Read more
Written by María Salomé Campanioni
Monday, 23 January 2012 14:05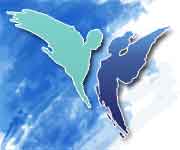 Specialists from Cuba and other nations will attend the Sixth Cuban Congress on Education, Orientation and Sexual Therapy, which will take place in Havana on January 23 to 26.

The Convention Center of Havana will be the venue of the event. In parallel, other events will take place in the venue. Some include: the Second Symposium Trans-identities, Gender and Culture, a methodological workshop by the Chair of Sexology and Sexuality Education, the Second Symposium of Clinical Sexology and the first Consensus of Chronic Sexual Diseases and Dysfunctions.
Read more