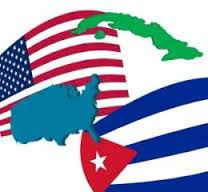 US: New Law Project against Blockade to Cuba Presented
The Organization Engage Cuba's website published today that the members of the Cuba House Working Group, in the United States House of Representatives, seek to support the lifting of the criminal measures applied by Washington against the Caribbean island, for more than half a century .
The legislative project, entitled Law for Trade with Cuba, would allow the United States private sector industries to freely trade with Havana, thus eliminating the unilateral restrictions imposed by the White House since 1962.
For his part, the President of Engage Cuba, James Williams, said Thursday that 'for 55 years, the embargo (blockade) has failed, failed to promote the interest of the United States in Cuba, and has already scuppered U.S. companies'.
'The notion that will work in the year 56 (of the embargo) is a definition of insanity,' said Williams.
'There is no doubt – added the President of Engage Cuba – that a change of policy of hostility and isolation to one of commitment, has done more to empower the Cuban people in the past two years than in the last 55 years combined '.
At the same time, Williams applauded the effort of Congressmen Emmer and Beaver and all his colleagues, 'who agreed to co-sponsor the bill, for his leadership in the work to advance policy that would benefit American businesses and the people of Cuba'.
On January 6 the Cuba House bipartisan group introduced another bill to free travel to Cuba by U.S. citizens, and eliminate restrictions to travel to the island for tourism.
According to Engage Cuba's website, there are currently ten U.S. commercial airlines with direct flights to Cuba, the main American lines of cruises and hotels operate on the island for the first time in 55 years, and the interest of the American travel to the Greater Antilles is rocketed.
However – he adds-, Cuba is the only country in the world that the United States Government prohibits Americans traveling for tourism.
In opinion of experts, in case of being approved Bill of freedom to travel to Cuba (HR. 351) would revoke the sections of the trade sanctions reform act and export, of 2000, which prohibits the tours to Cuba and allow Americans to travel freely to the neighboring country.