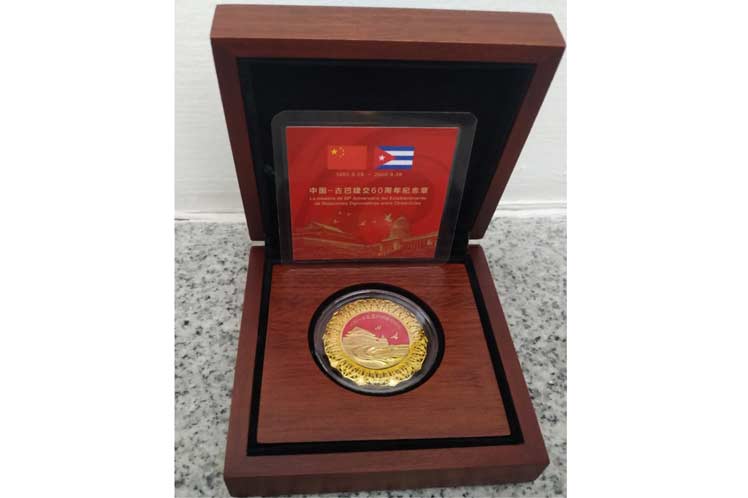 Commemorative medal for 60 years of China-Cuba ties presented
That foundation joined the Beijing-based Zhongyulidu cultural company to produce the award. The medal combines images of the emblematic Tiananmen Square in Beijing and the Capitol building in Havana on both sides.
The distinction includes landscapes with the Jingangshan and Sierra Maestra mountain ranges, considered the cradles of the Chinese and Cuban revolutions, respectively, as well as the national flowers, Azaleas (China), and Mariposa (Cuba).
During the activity, the Foundation's Deputy Secretary Wang Hua said that the medal is a vote in favor of the continuous strengthening of friendship between the two states and their peoples.
The ceremony included an audiovisual on the production of the medal and a cultural segment in which the art of the two countries merged.
The tribute is part of a program that includes official, cultural, academic, and economic events in salute to the six decades of the diplomatic relations, on September 28.