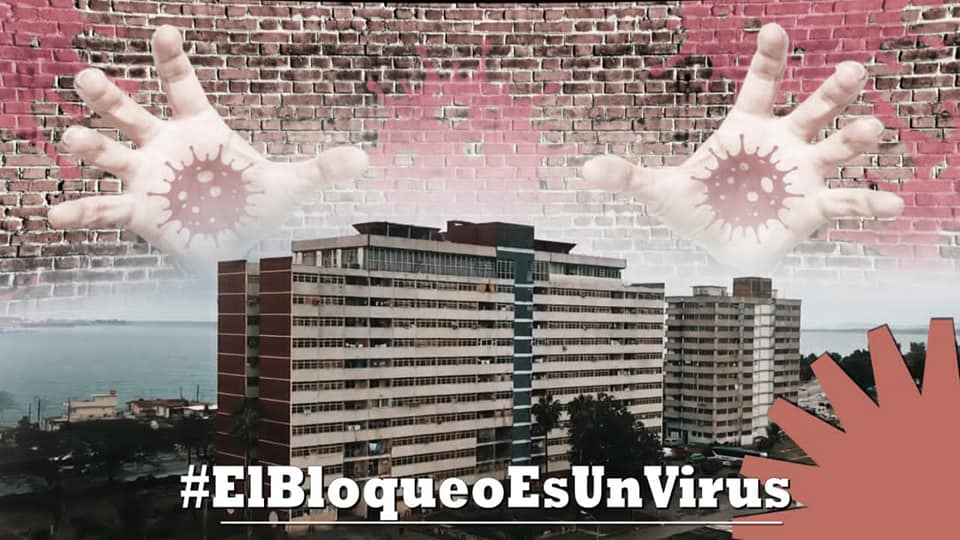 The blockade and the pandemic, a binomial that affects our socioeconomic development
Since 1962 and until today, it has been a non-stop siege policy sponsored by that great northern empire, accompanied by an extensive calendar of aggressions as a reflection of a brain sick with hatred.
The US rulers, some more underhanded than others, have done little to banish a blockade that, since its inception, has tried to strangle an entire people through hunger, economic deficiencies and diseases.
The history does not record a more disgusting and infamous crime than the one committed by the United States against a small island like ours. This enemy is now joined by another no less dangerous, the COVID-19 pandemic to form a complex current scenario.
We could say that, faced with such an undeniable scenario, lately people and institutions have appeared on the scene that, ignoring the reality with the damages of the Yankee harassment, resort to other reasons to explain the situation and to create a destabilizing environment.
For this purpose, they recur to the reactionary social networks, the fake news, the so-called old black propaganda, the psychological warfare, the abundant money destined to buy consciences and to pay for the undermining, redoubling efforts of our enemies, all in order to convince the world to destroy our Revolution.
Of course, since none of these strategies have achieved them any results, it is because of what some deranged people call the health intervention, a way to cover up a military invasion, that is, as it is not possible in other ways, to test with rifles, as they have done in other parts of the world.
The counterrevolution uses hostile words in friendly disguise while calls for the armed aggression; and without denying that the country is going through difficult circumstances, perhaps the most bitter since the 1959, the Cuban Revolution is being strengthened, while receiving the solidarity of the peoples, in recognition of their unity and resistance to the threats of the empire.