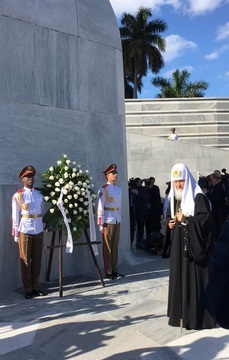 Kirill lays wreath at monument to Cuban National Hero
Later, Kirill toured the different halls of the Jose Marti Memorial and learnt about the life and work of Marti.
Today, sometime around two in the afternoon, Kirill will meet with Pope Francia at the airport, when the Head of the Catholic Church makes a stop-over in his trip to Mexico.
After years the negotiations, the top figures of the two largest Christian churches will meet, and they chose Havana as the venue for the historical meeting.