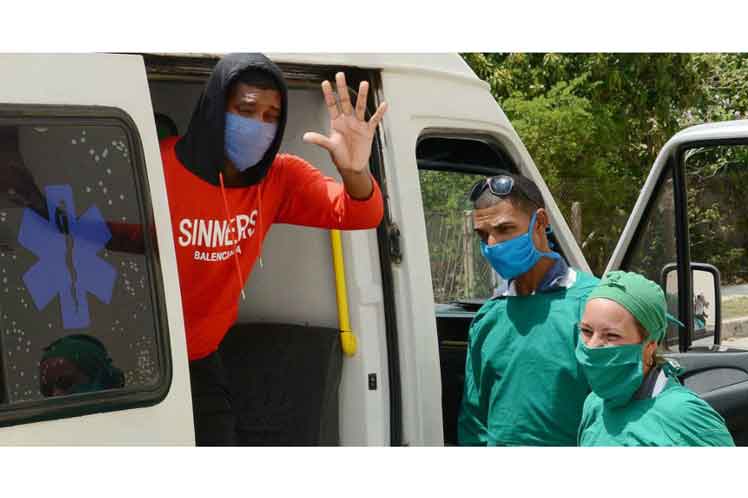 No deaths in Cuba from Covid-19, 29 new cases and 27 recovered
In his daily report, he also said that seven children under 20 years of age were diagnosed with the virus, bringing the number of children and adolescents reported in Cuba to 642, and of those 548 are recovered.
When detailing the affected territories, he explained that 11 belong to the central province of Sancti Spiritus, four to Ciego de Ávila, as well as one from the western province of Mayabeque and 13 from Havana.
To date, 4,492 patients have been admitted to hospitals for clinical-epidemiological surveillance, 3,609 patients under surveillance, 793 suspects and 540 confirmed active, of which 534 of them have stable clinical evolution.
During his explanation, Durán also announced that there is one patient in critical condition and five serious, while no person died in the last hours due to the disease, which brings the list of deaths to 122 and the fatality in Cuba is of 2.1 percent.
Meanwhile, 27 patients managed to overcome the disease and were discharged from hospital, for an accumulated of 5,145 recovered.